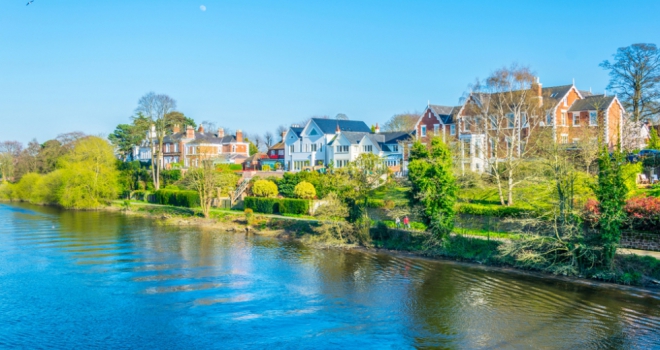 Waterside living and mental health
71% of UK adults think people who live near the water are generally happier than those who don't, up from 64% in 2017. Compared to last year, more people are choosing to live near water for better air quality (47% up from 41% in 2017) and for mental wellbeing (35% up from 29% in 2017).
The main reasons why people do, or would choose to, live close to the water are:
Relaxation (51%)
Better air quality (47%)
Views (46%)
Exercising like walking, jogging and yoga (38%)
Mental well-being (35%)
Vanessa Hale, Director of Research at Strutt & Parker, said: "As concern over air pollution grows, better air quality has overtaken 'views' to become the second top driving factor. It was interesting to note that 41% of adults aged over 45 wanted to live near to water for their mental wellbeing, against 27% of under-45s.
The links between living by the water and benefits to mental health have long been documented. Marine biologist J. Nichols recently launched some ground-breaking research on proximity to water and well-being, coining the phenomena of stress-relief as having a "blue mind". A study by Michigan State University using data from New Zealand has also uncovered the pronounced health advantages of living in a coastal home. Residents in properties with an ocean view were happier than their land-locked neighbours. It was the first report to find a link between health and visibility of water, which scientists call "blue space". The study showed that increased views of blue space were significantly associated with lower levels of psychological distress, which wasn't found with views of green space.
Read more here.