When Carolina Orlowska wants to unwind or has a big decision to make and needs mental clarity, she heads to the beach. The 34-year-old entrepreneur, who is based in Phuket, in Thailand, says that spending time at the beach calms her mind and settles her emotions, helping her think more clearly.
"There's something about listening to the waves, breathing in that salty ocean air, splashing about in the water and feeling the sand between my toes that makes me feel grounded, free and at peace," says Orlowska. "They say that being in nature has a healing, calming and rejuvenating effect, but you don't always have to be surrounded by greenery – the beach is just as good at improving the way you feel and helping you put all your thoughts and feelings into perspective."
Science certainly supports the notion that being at the beach is beneficial to our mental and emotional health. One study, published in 2016 in the Journal of Coastal Zone Management, found that people who lived by the seaside showed higher positive psychological effects and had lower negative psychological effects compared to people who lived inland.
Coastal environments were also found to have different effects across different age groups, with elderly folks experiencing more positive consequences than younger or middle-aged people who lived in coastal areas.
Another study, which analysed census data collected in England, uncovered a positive association between health and well being and living near the coast. This study was published in 2013 in the journal, Health & Place.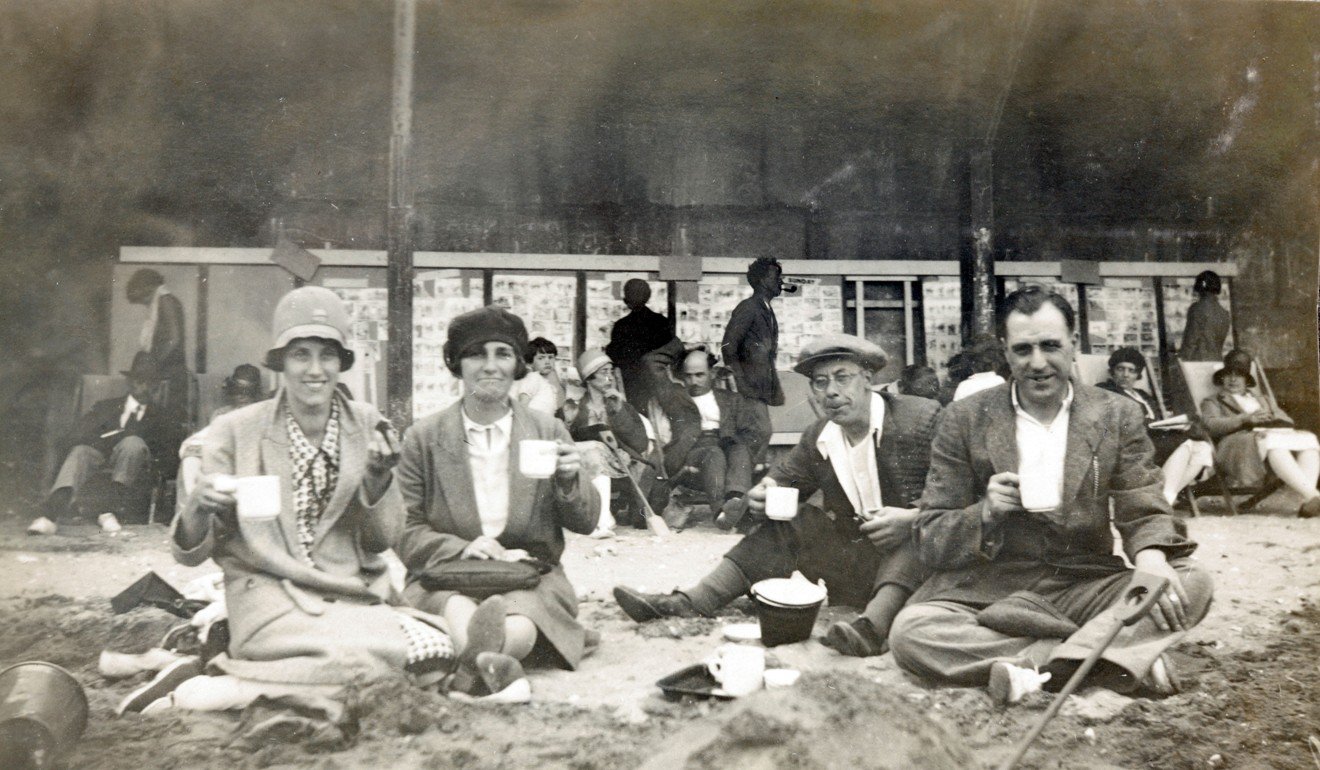 A picnic on the beach in England in the 1900s. Photo: Alamy
Of course, the idea that spending time at the beach is beneficial to human health is not a new one. In 18th century England, doctors commonly prescribed trips to the shore or visits to sea-bathing hospitals – hospitals situated by the sea – to patients suffering from various conditions, including scrofula, a form of tuberculosis.
Exposure to the sun and ocean breezes combined with bathing in the sea were believed to be among the most effective treatments for addressing these diseases and improving patients' emotional states.
Mental health experts agree that being in nature can have a therapeutic effect. Most of us live our daily lives tied to our social identities and roles, for example, man or woman, father or mother, boss or employee, and so on. When we spend time in nature, we are so physically and symbolically removed from society that we can get in touch with who we really are, even if the experience is temporary.
"This is what we call connecting with our authentic self," says Derek Lam, founder and chief psychologist at Psyche Professional Psychological Services in Causeway Bay, Hong Kong. "Our authentic self is different from our social identities and roles, which are often linked with the psychological problems we face.
"Clinically, I've found that patients who seem to have difficulty benefiting from the prescription of, say, a day out in nature, tend to be quite fixated on their social identities and roles, having lost touch with that deeper sense of themselves for quite some time."
Spending time near the water relaxes us in a number of ways. The colour blue has long been associated with feelings of serenity and security. When we stare at or are surrounded by this soothing shade, our heart rate slows down, our blood pressure drops, and we feel calmer and less anxious.
A beach visit generally means being exposed to the sun, which translates to more vitamin D being produced in your skin. Vitamin D is known for being vital to bone health, but it is also helpful in decreasing some symptoms of anxiety and depression.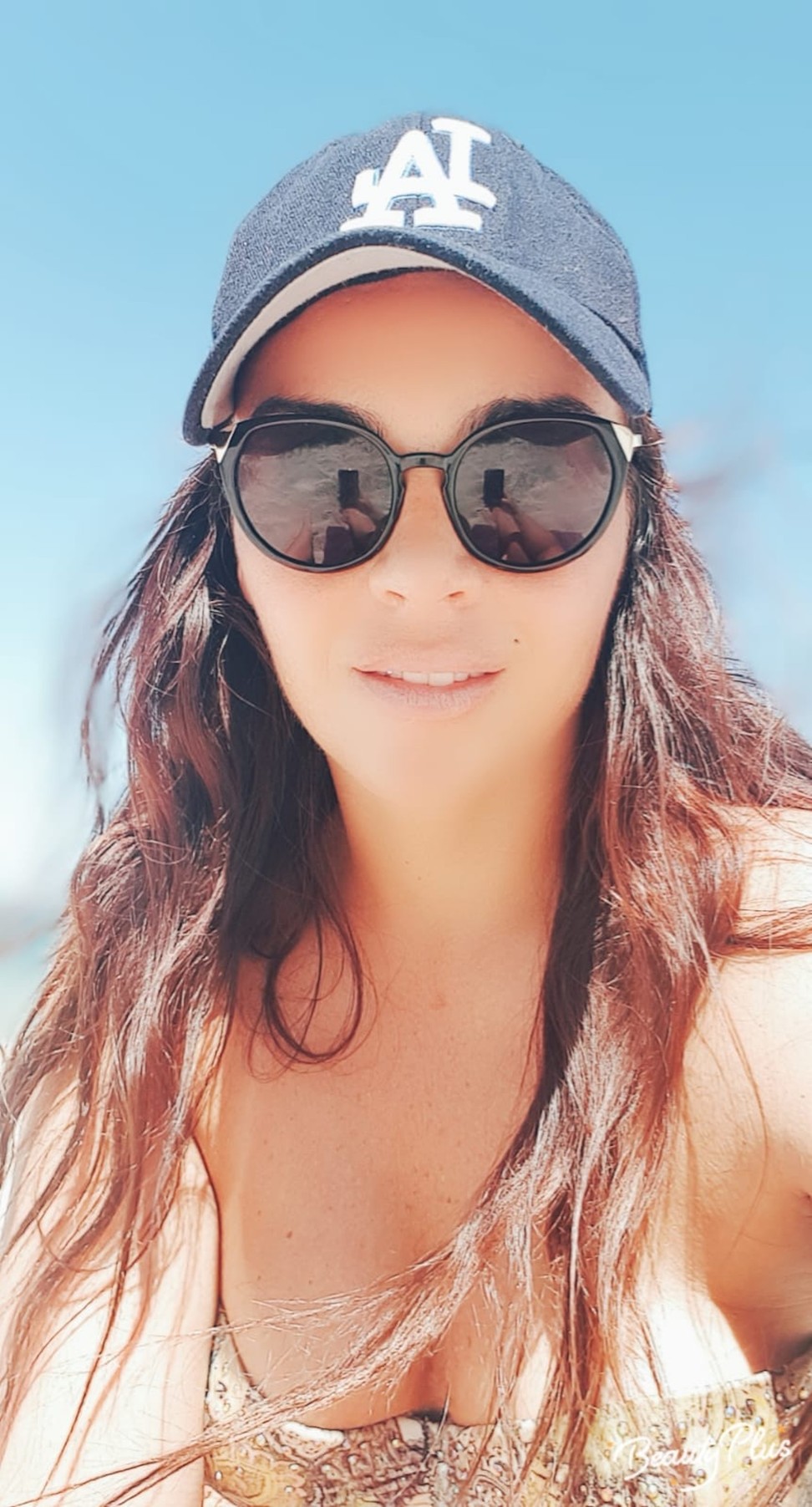 Carolina Orlowska on a beach in Thailand. Photo: Carolina Orlowska
And then there's the sound of the ocean. In his 2014 book,
Blue Mind: The Surprising Science That Shows How Being Near, In, On, or Under Water Can Make You Happier, Healthier, More Connected, and Better at What You Do
, author, marine biologist and conservationist Wallace Nichols writes that even listening to waves crashing against the shore triggers a positive response in our brain, something he calls the 'blue mind' – a mildly meditative state characterised by calm, peacefulness, unity, and a sense of general happiness associated with water.
Being at the beach also brings our awareness to the 'here and now', says Lam. Being in the here and now is often what mental health experts strive to help their clients achieve during a therapy session, especially when their clients need help regulating their emotions. When we are fully present in the moment it is easier for our nervous system to transition from a stressed state to a peaceful state.
"Through this shifting of gears and connecting with our authentic self, we are better able to concentrate as well as examine and solve problems objectively and creatively," Lam points out.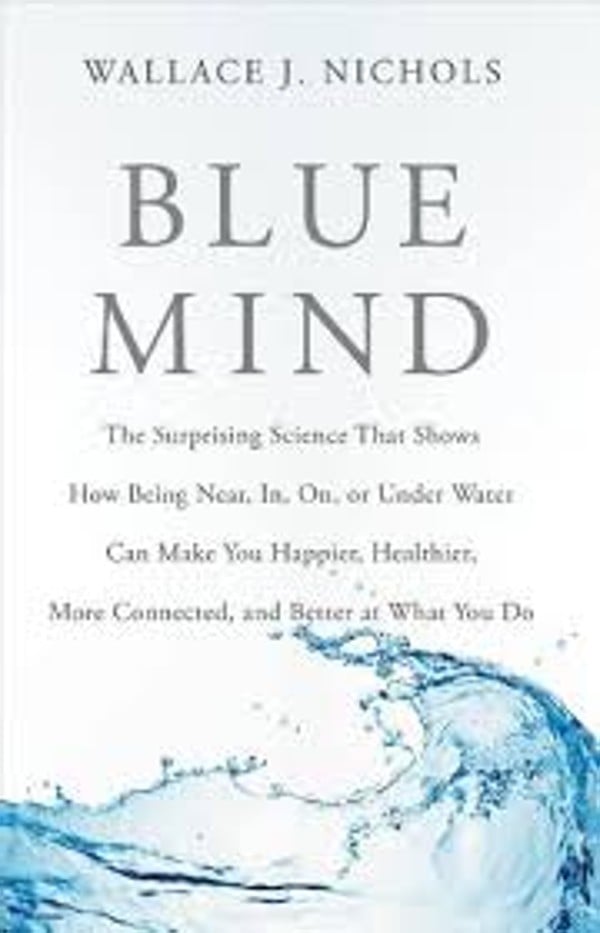 The cover of Nichols' book.
Orlowska definitely feels different on days when she's not at the beach. And if she stays away for too long, she starts to feel unsettled and restless.
"I'm happiest when the sun is out and I'm at the beach, so when I can't make it there for whatever reason, I get a bit antsy and feel as if something's missing from my life," she explains.
"That's my cue to get back out there. I don't even have to spend all day at the beach or be in the water to start feeling good again.
"Sometimes I'll bring a notebook with me, sit on the sand and write down my thoughts or goals; other times I'll park as close to the beach as possible and just stare at the ocean from my car for about 30 minutes.
"They might sound strange but these little rituals have a way of bringing me back to 'me'."
Read more here.