By Cash Lambert
Surfing feels good. No secret there. Coming out of the water feeling better is a pretty universal reaction. But in recent years, the research and testimonials are showing that it's more than a feeling — surfing is actually a healer.
Defined by the International Surf Therapy Organization (ISTO) as "the evidence-based, clinically-guided and structured use of surfing as a therapeutic vehicle in the prevention and treatment of social, behavioral, health, economic, and other global challenges,'" surf therapy can remedy many different afflictions — special needs, PTSD, trauma, mental health, social challenges… In fact, surf healing is currently prescribed in the UK through an organization called the Wave Project. Advocates from the ISTO conference are aiming to make it a type of prescription in other countries, including the U.S.
Children diagnosed with autism, veterans struggling with PTSD, teenagers living in extreme poverty… Every day, we hear stories of desperate lives being changed for the better through surfing. Those with mental illnesses find solace by riding waves of healing — due in part to the many surf therapy organizations driven by the belief that, as the adage goes: If you want to go fast, go alone; if you want to go far, go together.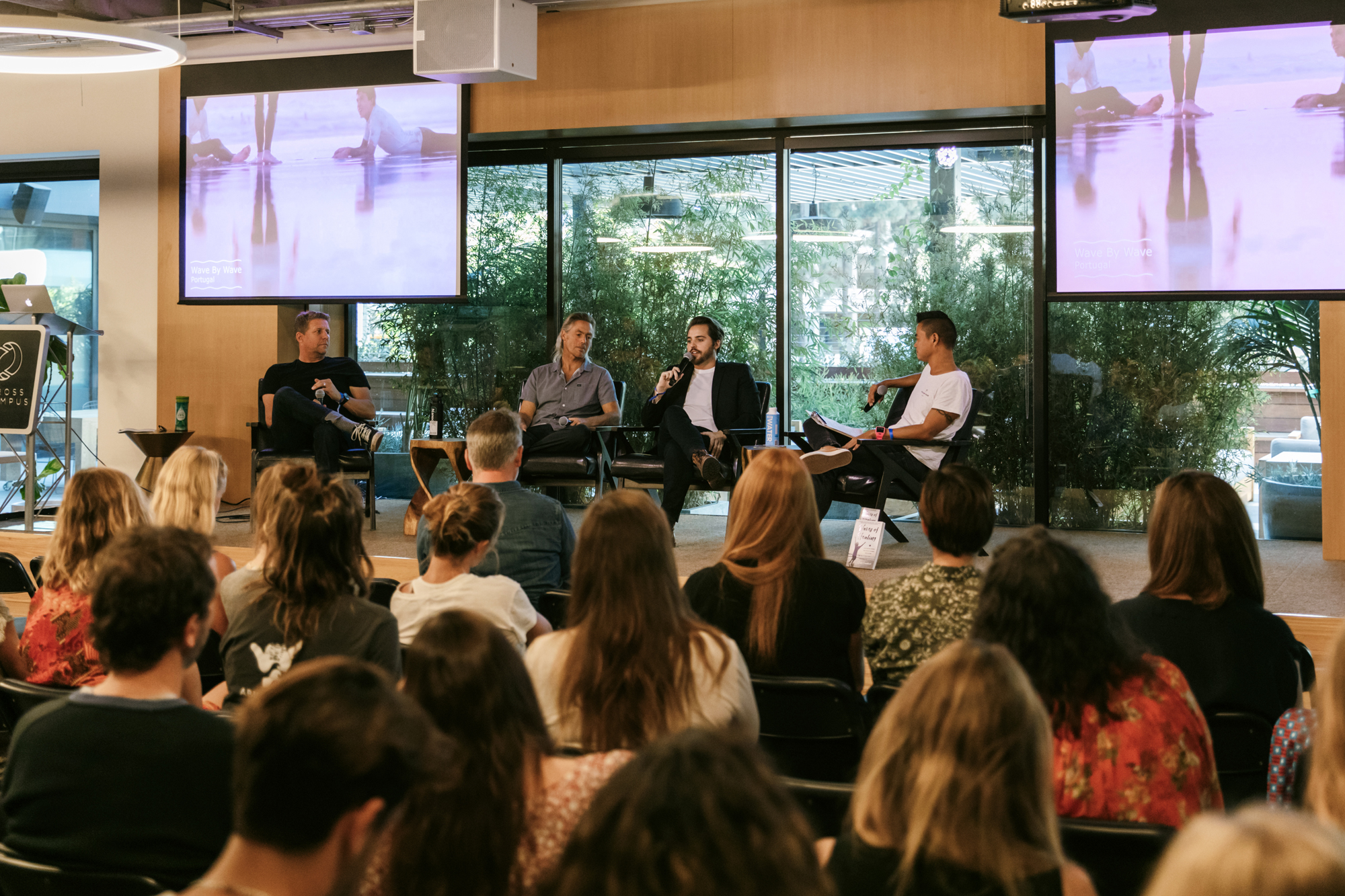 The International Surf Therapy Organization was founded to unite and empower these surf therapy groups that have been affecting change around the world. After meeting in Cape Town in 2017 and Jeffrey's Bay in 2018, well over 300 pro surfers, scientists, researchers, nonprofit organizations and volunteers met again this year in Los Angeles, CA. From November 6th-10th, 2019, the International Surf Therapy Symposium included two days of panel speakers exploring topics like "The Intersection of Surf and Science," "Women Pioneers of Surf Therapy," "Growing the Global Evidence Base for Surf Therapy," while pro surfers also showed up to discuss their involvement, including Alex Gray, Dane Gudauskas, Aritz Aranburu and Jose Ferreira
Read More: How Surfing Can Help
The ISTO symposium also served as a measuring stick to see how much the sector of surf therapy has grown in recent years. While numbers are still being populated, here's a snapshot: in 2017, eight surf therapy programs were a part of the ISTO. In 2018, that number grew to 15. This year, ISTO has engaged with 70 surf therapy programs. "We are fully aware of dozens more," said Kris Primacio, CEO of ISTO.
That's an 812% growth of surf therapy organizations joining the global coalition — thanks to passionate surf instructors and volunteers. "I think in the room you've got researchers, organizations, non-profits, pro surfers, some sponsors… It's all the ingredients you need to take this to the next level," said Wallace J. Nichols, a keynote speaker for the event and author of Blue Mind: The Surprising Science That Shows How Being Near, In, On, or Under Water Can Make You Happier, Healthier, More Connected, and Better at What You Do. "The distinguishing factor is the heart… People who love the ocean because it saved their life are unstoppable. You can build barriers and walls, you can unfund them, you can make it bureaucracy, but you can't stop them. That's what you feel. You don't feel that at every conference."
"I think this can permeate through the medical world, throughout industries, and this can be the start of a whole new awareness," said photographer Aaron Chang, another keynote speaker who agreed that something special happened at this symposium. "Something that all of us who surf understand — that maybe don't articulate well — is that it feels good to be in the water. We can't explain it. We feel better every time we go in the water. I think these people [at the conference] have the academic training and skill sets to give that feeling a definition and deploy it where it can help a lot of people."
Surf therapy is exploding in the academic world, as well, where more research and conversation, means more education, means more funding for programs. According to Jamie Marshall, a panel speaker at the ISTO symposium and the first-ever PhD candidate in Surf Therapy, "surf therapy in academia is currently seeing an exponential growth."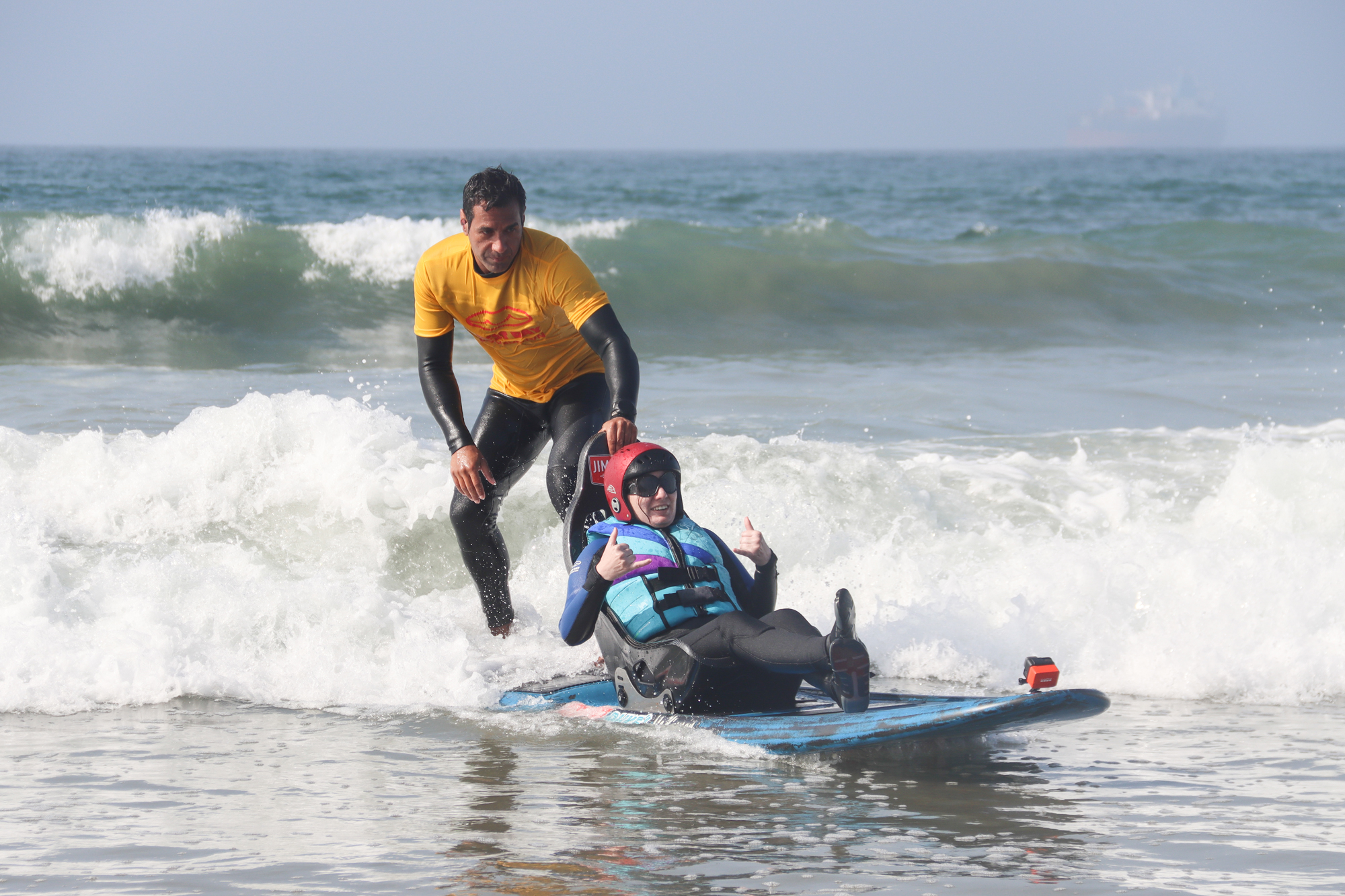 He added that the first published surf therapy article in academia came out in 2011. Between 2011 and 2017, eight more articles came out. From 2017 til now, that number has doubled. He anticipates that in just a year, the article count will double yet again. "People are trying to publish [surf therapy research] in open-access journals, which means anyone can read them," he said. "The reason being, then surf therapy practitioners can read them, and then we have the real truthful connection between deep rigorous science and the practice, which is the guys changing lives on the beach."
"As a surfer, you inherently feel that connection and natural healing essence of surfing," said Dane Gudauskas, "but to see it with so many people in the community from all aspects of people dealing with trauma… it's amazing to hear it all come together and bridge that. There's so many heroes in that room that are phenomenal. Think about all the kind of evolution that is going to come out of something like this."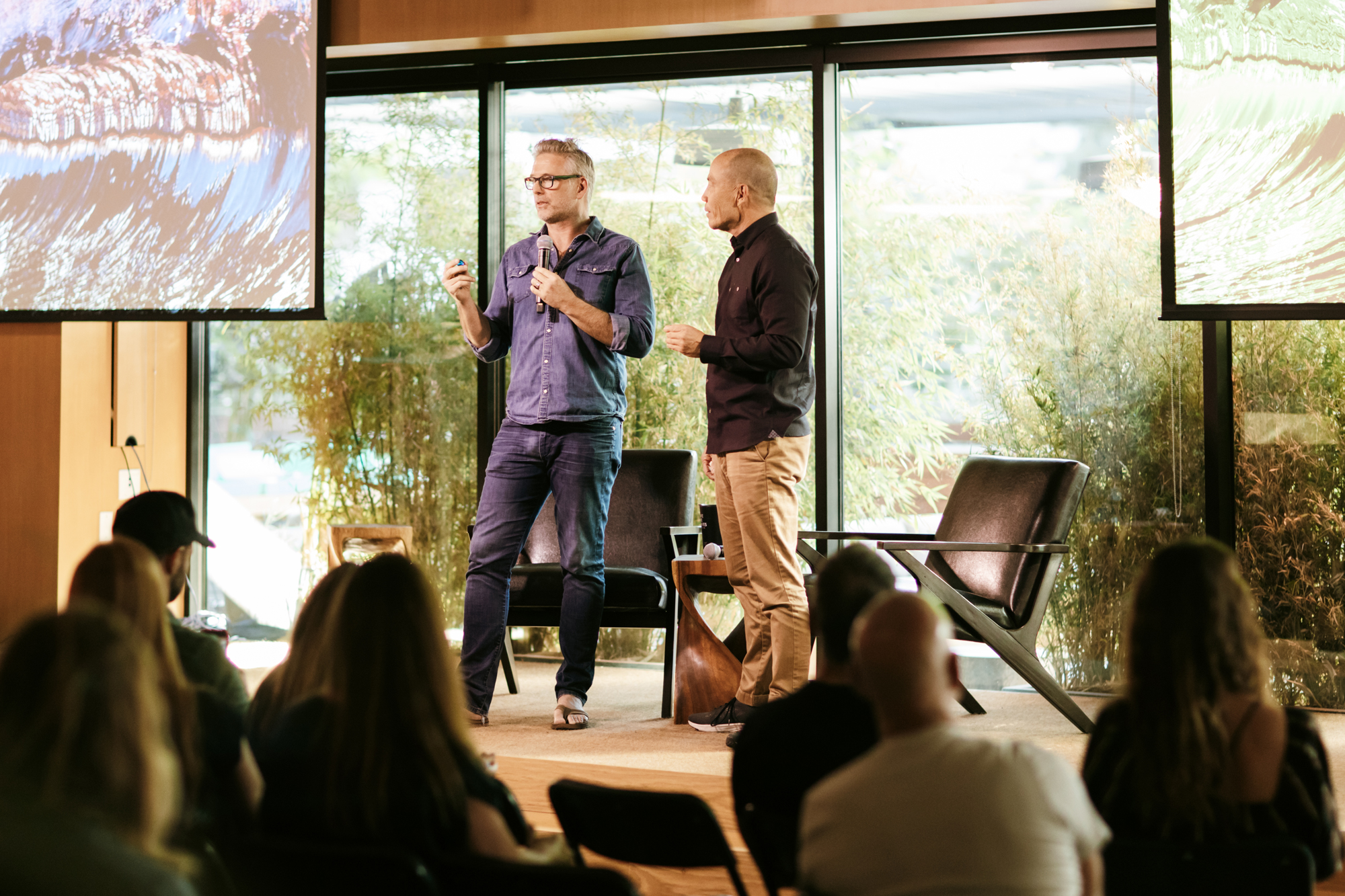 As for the volunteers? "A change in their lives. Happiness, satisfaction, self worth," says Sean Swentek, Executive Director of A Walk On Water (AWOW). "I've had volunteers tell me they were on the brink of suicide and participating changed their life. I'm a big believer in karmic value and I'm a big believer in the power of the ocean. I think if you put those two things together and you're giving back through your love of surfing, you're going to realize so much happiness, satisfaction and gratitude."
Thanks to more and more surf therapy organizations operating globally, getting involved has never been easier. "There's still a massive opportunity for more surfers to get involved in surf therapy," Swentek said. "Go to Intlsurftherapy.org and look at all the programs that are out there. Wherever you might be reading this, there's a program near you. Volunteer once with a surf therapy organization and I guarantee it'll change your perception and your life."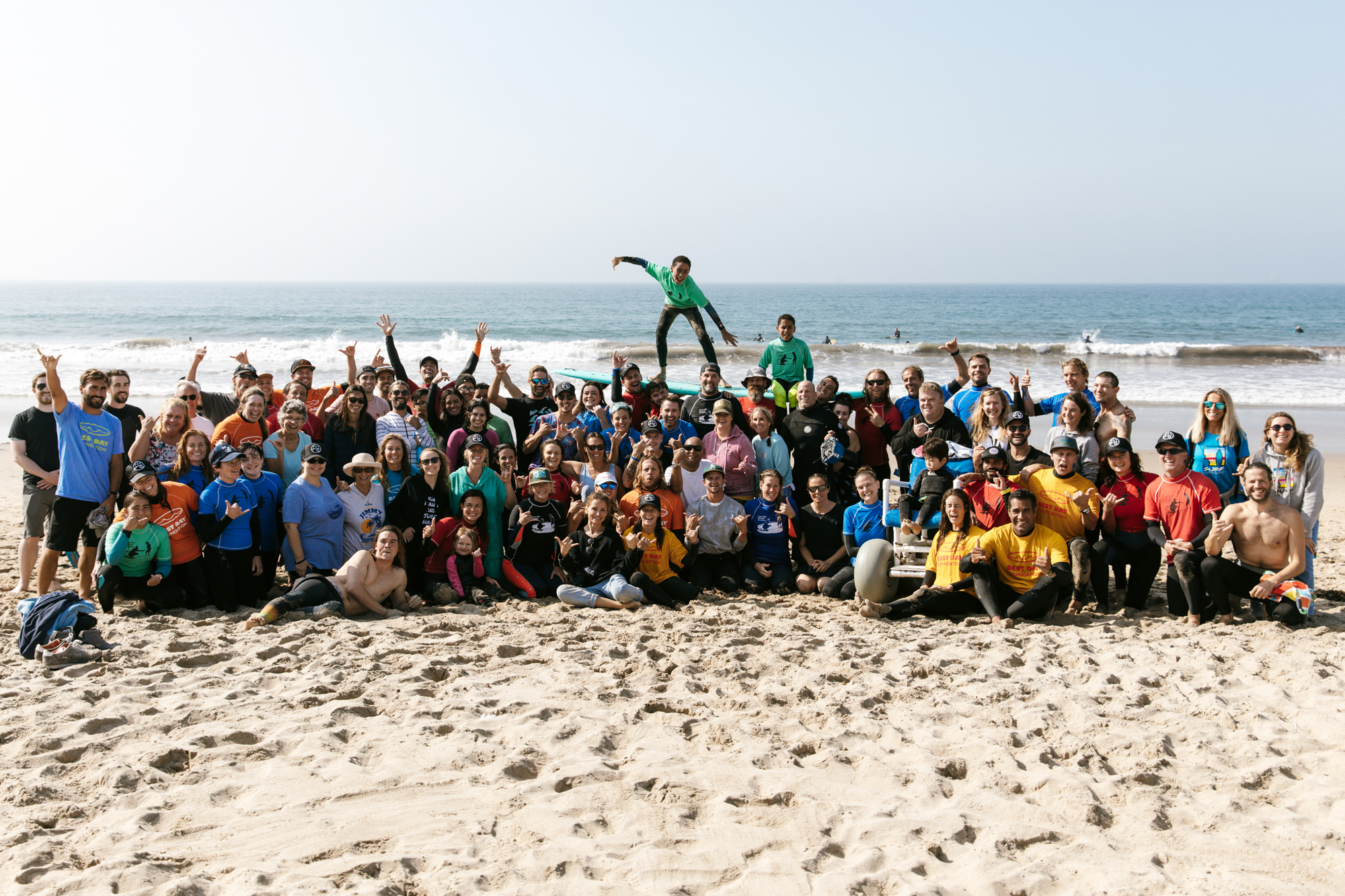 Read more here.