The Loren Hotel has announced the launch of their new Blue Mind menu, a healthy lunch menu now available at the Pink Beach Club.
Executive Chef Tim Sullivan said, "Our Blue Mind menu is an extension of The Loren's sustainable food mission. We source as much as we can locally, supporting our trusted Bermudian fisherman and farmers and ensuring that we only use high-quality, fresh ingredients that have travelled the least amount of distance.
"Our menus change with the season, so we are always using food at its peak freshness."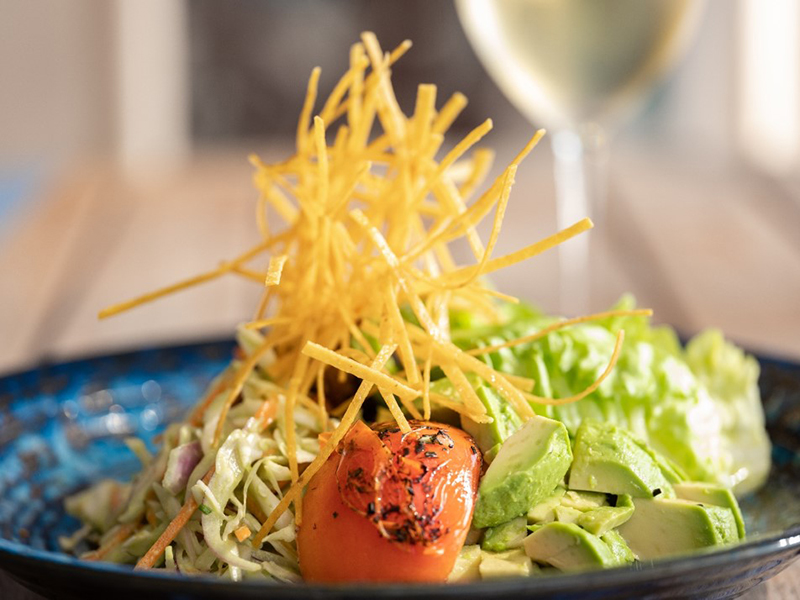 "The Blue Mind menu was created with the same seed-to-table and sea-to-table commitment but with an added focus on supporting a healthy lifestyle – treating your body well by caring about what you put into it. The menu is plant and lean protein focused while incorporating portion control and balance.
"Our hope is that people will be able to enjoy the Blue Mind menu along with the peaceful sounds of the ocean at the Pink Beach Club and turn off the noise from the outside world, even just for a little while."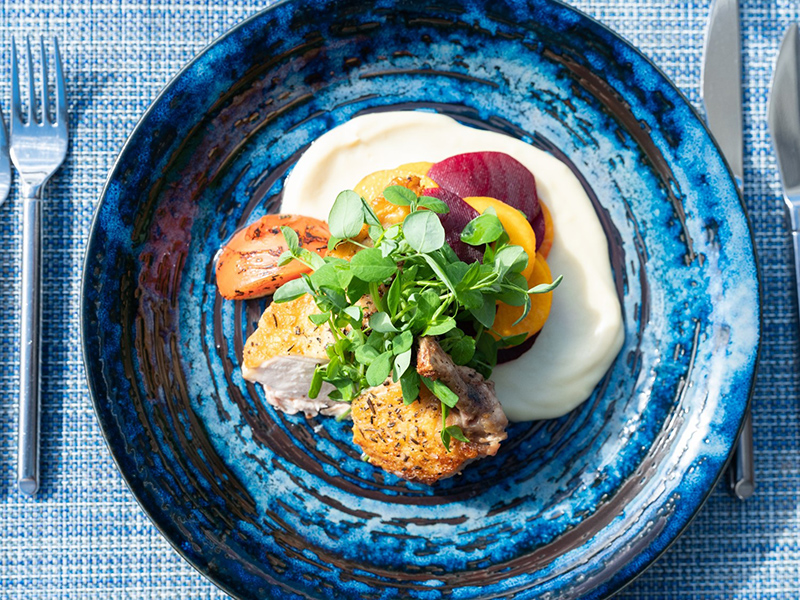 A spokesperson said, "The name Blue Mind was inspired by Marine Biologist Wallace J. Nichols, who believed that we all have a 'blue mind' – as he puts it 'a mildly meditative state characterized by calm, peacefulness, unity, and a sense of general happiness and satisfaction with life in the moment' – that's triggered when we're in or near water.
"Since ancient times, humans have assigned healing and transformational properties to water. Today, we still turn to water for a sense of calm and clarity.
"We spend our vacations on the beach and often build our lives and homes around being near the water. Our affinity for water is even reflected in the near-universal attraction to the color blue. We're naturally drawn to aquatic hues and marketing research has found that people tend to associate it with qualities like calm, openness, depth and wisdom. The Pink Beach Club restaurant is located practically at water level with panoramic views of the beautiful South Shore waters."
Chef Tim Sullivan said, "Our location already has a great sense of tranquility and now we are pleased to offer guests the Blue Mind menu inspired by the natural environment which surrounds us. Our new food offerings will embrace energy, health, and all-day performance with options that are low in salt, bad fats and refined sugar."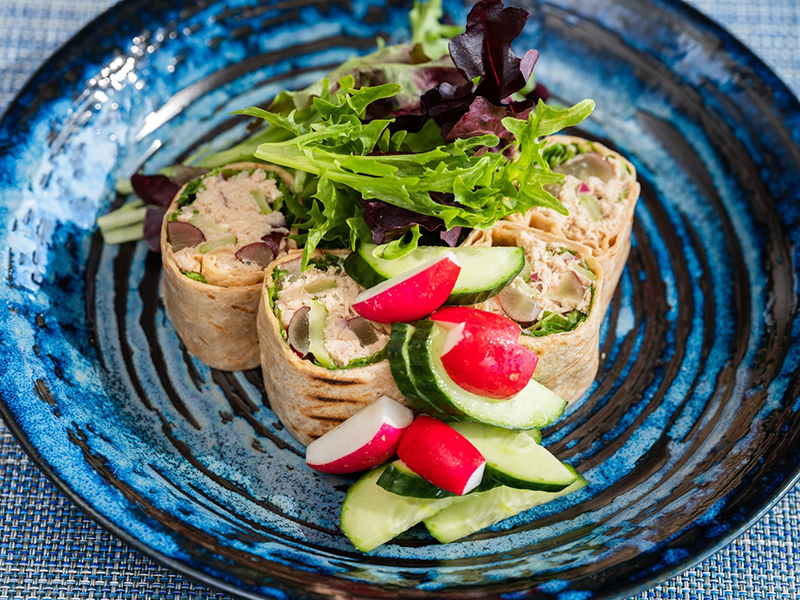 The spokesperson said, "On the Fall Blue Mind menu, diners will find green juices and smoothies, and Blue Mind Embrace Bowls like the Vegan Black Bean Taco Bowl, General Tso Cauliflower bowl and Fall Vegetable Tian with Wadson's Farm Roasted Chicken, Butternut Squash & Toasted Pumpkin seeds, among other creative dishes.
"The Blue Mind menu launched on November 18th and will be available at the Pink Beach Club at The Loren, open 7 days a week for breakfast, lunch and dinner. For more information, visit the website."
- Photos courtesy Nhuri Bashir
Read more here.