From grom to board member, it's been an amazing ride for Carlos Lima.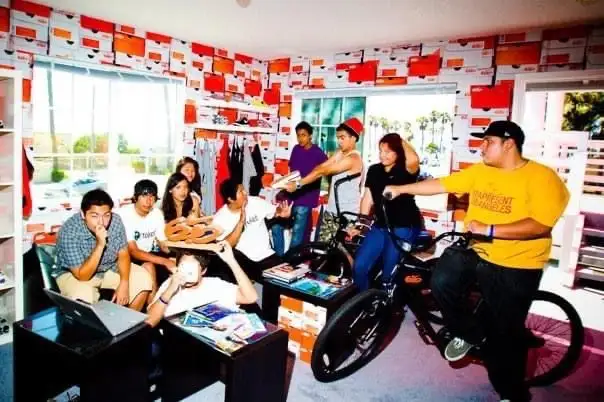 Surfing is a powerful thing. Riding waves, tapping into the blue mind, communing with likeminded folks, it has a magically transformative power.
In 2010, I had the opportunity to work with Stoked Mentoring and Nike on a project in Huntington Beach during the U.S. Open. Founded by Selema Masekela and Steve Larosiliere, Stoked's mission is to empower urban youth to reach their full potential by leveraging surf, skate and snowboard outreach programs, activities they may not be exposed to in their everyday lives, to open new doors. For a couple of months during that summer, every week a dozen kids from the program came down from Los Angeles and together we surfed, but more importantly, we dedicated ourselves to making our very own surf magazine. From conception to publication, we immersed ourselves in all the craziness that is U.S. Open season in Surf City and reported on it. It was glorious.
Leaning into my experience as an editor at Surfer, I assigned kids roles as writers, photographers and art directors. They brainstormed on story ideas, created images and together we made a beautiful little magazine. Time goes on and it's been more than a dozen years since we published together. I've often wondered what happened to our little crew. Then, just this weekend, as Selema was making his triumphant return as X Games host, a post shows up in my LinkedIn feed. It was shared by Steve Larosiliere.
"So proud to announce our first ever alumn from STOKED to be on the board of directors," writes Steve.
And there is a photo of the kids from that summer in Huntington. Among them a young, bright-eyed, ambitious boy named Carlos Lima. Reaching his full potential, Carlos is now a Principle R&D Engineer for a leading medical device company, and yes, he's the new board member Steve's so proud of.
"Back in high school (2008-2009), extending into my first year of college, my mom would drop me off every weekend morning at the STOKED LA office, where I had the privilege of being mentored by a remarkable mechanical engineer who has now become a dear friend," shares Carlos. "During that mentorship time, we'd be immersed in exhilarating action sports like snowboarding and surfing, which are typically considered inaccessible to a lot of youth. STOKED helped me to dream big, now I look to support and influence the broader youth-mentorship network where I can."
Never underestimate how a small ripple and turn into a giant groundswell. Congrats Carlos on all of the successes, the next wave is all yours, my friend.
Read more here.