As winter chills much of North America, thoughts may turn to warm blue waters. Looking out on the sea is one of the best way to sooth a frayed attitude and reset one's mind. Here are three of my favorite places to get enjoy the ocean while doing good.
#1. Cocos Islands
Join a SCUBA Research Expedition to Cocos Island to tag sea turtles and hammerhead sharks as a volunteer research assistant! Cocos Island National Park and United Nations World Heritage site is located 360 miles off the Pacific coast of Costa Rica. As a result, access is extremely limited.
Sponsored by SeaTurtles.org and Pretoma.org, two of the world's foremost sea turtle protection organizations, these unique expeditions spend 10-12 days on-station, operating from the 130-foot MV Argo, a fully-outfitted live-aboard vessel.
Jacques Cousteau called Cocos Island "the most beautiful island in the world".
As a volunteer on this expedition, you'll dive among huge schools of scalloped hammerhead and white-tip reef sharks, sea turtles and thousands of tropical fish, assisting conservation scientists as they study how to protect endangered and threatened marine species. Hammerheads are easily viewed at close range at "cleaning stations" and inquisitive green turtles commonly approach research divers, offering fantastic photographic opportunities and facilitating tagging studies.
Other regularly observed animals include Galapagos, black tip and silky sharks, marbled rays, eagle rays and bottlenose dolphins. The special treat of any diving expedition -- whale sharks -- are also occasionally observed. Endless schools of jacks also surround the island.
The dive expedition will be supported by the experienced and well-known dive company Undersea Hunter S.A, which has been running expeditions to Cocos Island since 1990.
#2. Baja, Mexico
Whale watching and sea turtle research in Baja is one of my favorite trips to recommend. You can join Baja Expeditions and RED Sustainable Travel on a unique whale watching and turtle research excursion to Magdalena Bay.
You'll get up close and personal with gray whales (or let them get close to you) and learn about their annual migration all the way from Alaska. Your group will also have the unique opportunity to participate in hands-on green sea turtle research with local conservationists.
On this, as on all SEEtheWILD.org trips, a portion of the cost goes straight to wildlife conservation and a large percentage remains in the local community.
As I write this, I have just come from Magdalena Bay, scouting out a new campsite in the dunes and meeting with the guides. Their personal stories of their journey from hunting turtles to conservation will warm your heart. You'll meet the people who are responsible for the return of the black turtle, once on the verge of extinction in this region.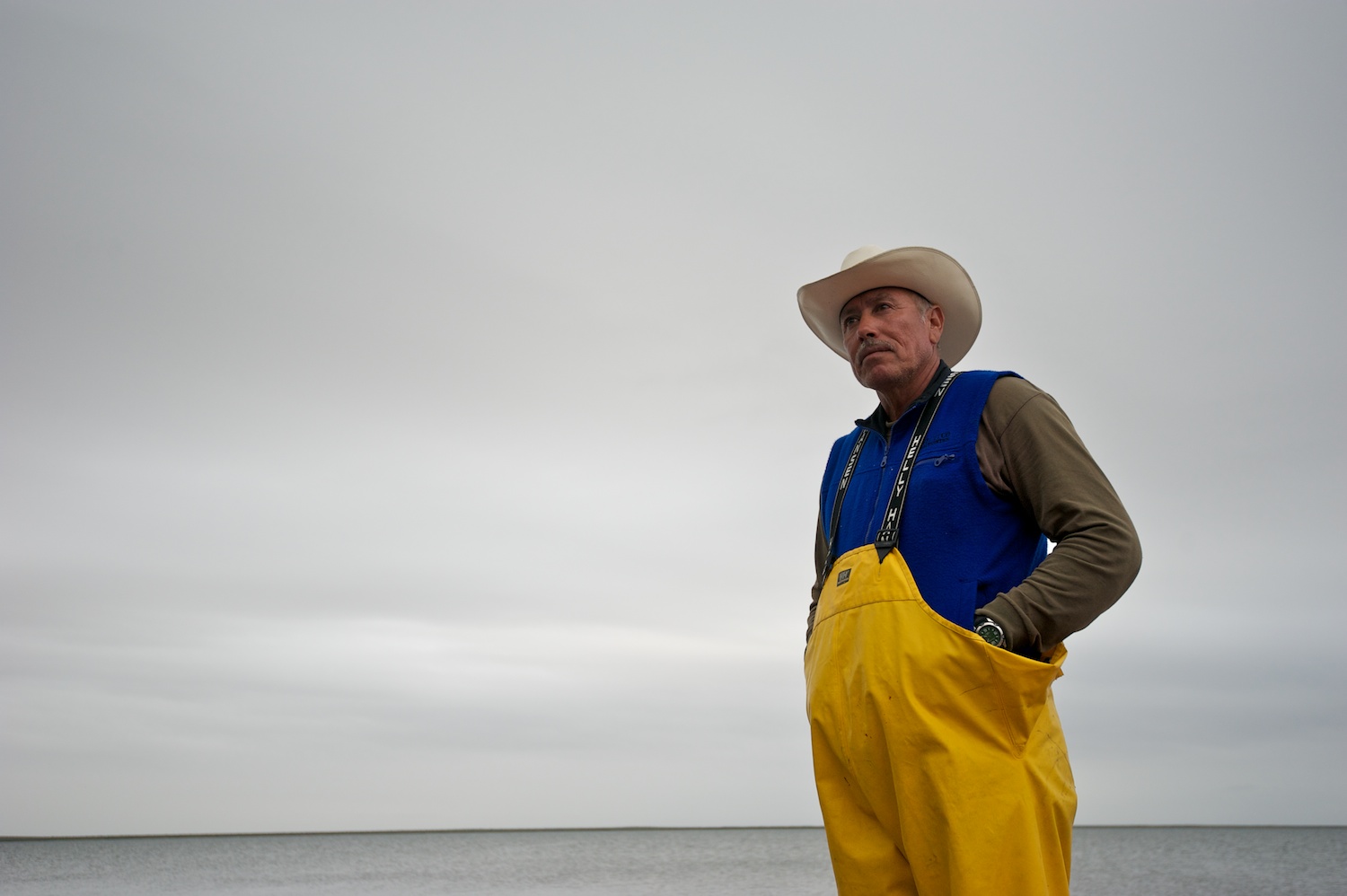 Don Chuy Lucero on the water in Baja, saving sea turtles (photo by Neil Osborne)

#3. California's Slow Coast
It may not be tropical or warm, but it has beautiful beaches, coastal trails, local organic food and plenty of blue. It's the place I call home and there's no better stretch of coast to recharge your batteries.
Specifically, the Slow Coast is that wild stretch of ocean and mountains down highway 1, south of San Francisco between Tunitas Creek and Bonny Doon. Dozens of pocket beaches and a handful of state parks are just part of the pull.
Costanoa Lodge offers rooms, cabins, tentalows or camp sites and the Davenport Roadhouse is a sweet B & B. Both have great restaurants, live music and are a short walk from wild coastal trails.
Grab some holiday food at Swanton Berry Farm and Pie Ranch and support local organic farms and education in the process.
Our family has walked this 45 mile stretch of coast several times and each time we discover something new.
And whether we are diving, whale watching, studying sea turtles or trekking the coast we always return home happy, relaxed and chilled out in a blue sort of way.