Modern people are increasingly cut off from nature yet wild animals are increasingly in need of our help. Tourism is by no means a silver bullet solution, but if done right it can be good for travelers and help protect the animals.
Conservation travel is an emerging way for travelers to give back while on vacation. People can now volunteer with wildlife conservation projects while traveling or see and learn about wild animals in their natural habitat while supporting efforts to protect them. SEEtheWILD is the world's first wildlife conservation travel website: 5% of the cost of every trip goes to protect endangered animals.
We've partnered with leading outfitters and community-based conservation groups to gather together some of our favorite places, fascinating endangered species and ecosystems and some of the world's best conservation travel destinations to help you see the wild. Here are ten of our favorite conservation trips!
Nicaragua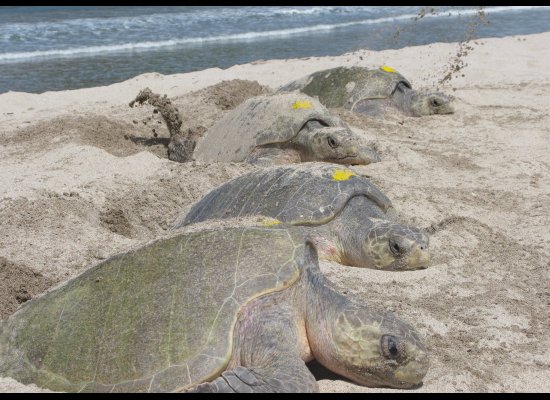 La Flor Wildlife Refuge is one of a handful of beaches in the world to host an arribada, where thousands of turtles nest at a time. Travelers with the Mesoamerican Ecotourism Alliance can visit this beach from September to December in hopes of witnessing this event while supporting the efforts of Paso Pacifico, a local conservation organization. Visit this page to enter a sweepstakes for a free trip! (Photo: Adelayde Rivas / Paso Pacifico)
The Yucatan Peninsula, Mexico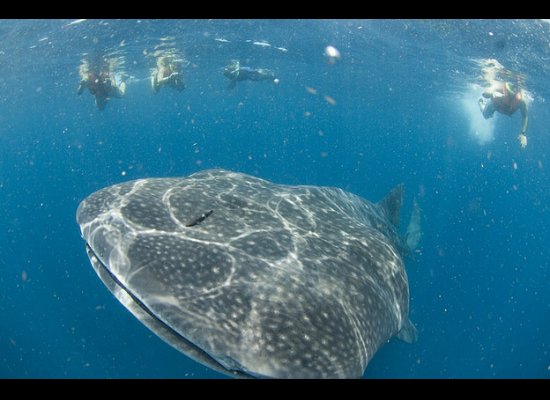 Little is known about whale sharks, the biggest fish in the ocean. They are docile filter feeders with no teeth. Colorado-based Reefs to Rockies offers travelers an opportunity to snorkel with these giant creatures at Isla Mujeres, off the coast of the Yucatan Peninsula, Mexico. Donation are given to conservation organizations for every traveler. Tours run from June to August. (Photo: Reefs to Rockies)
Great Bear Rainforest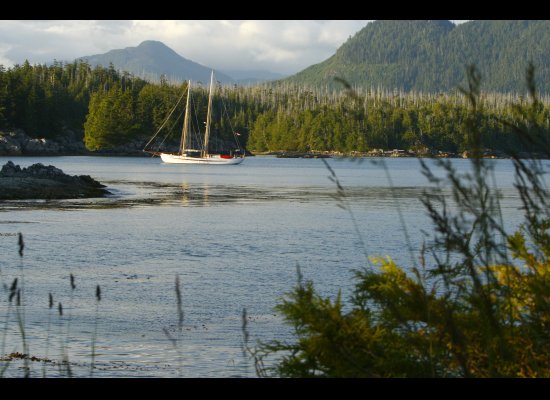 In British Columbia, Canada, bear hunting has taken its toll on grizzlies. Maple Leaf Adventures, a Canadian Sailing Operator, has been leaders in ending bear hunting in partnership with the Raincoast Conservation Foundation. Maple Leaf's Great Bear Rainforest sailing cruise supports bear conservation efforts and offers great opportunities to see many species of wildlife from April to September. (Photo: Kevin J Smith / Maple Leaf Adventures)
Undiscovered Carribean Costa Rica
Explore Costa Rica's South Caribbean Region with Wildland Adventures, including visiting a nesting beach for critically endangered giant leatherback sea turtles. (Photo: Neil Osborne)
Ecuador Rainforest Research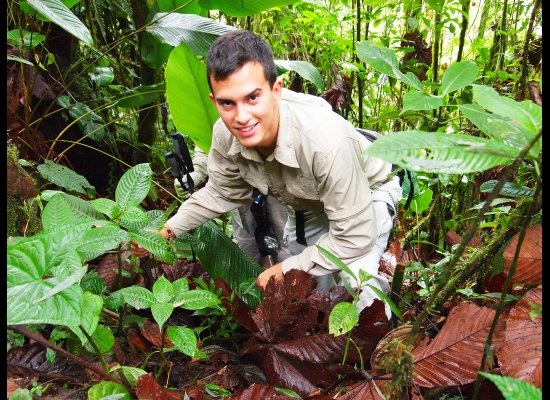 The Ecuadorian Andes are an incredible wildlife hotspot with hundreds of species of birds as well as spectacled bears, wild cats, and other species. With Earthwatch, volunteers can help study the biodiversity of the Santa Lucia Reserve by setting up camera traps, bird surveys, and more. (Photo: Dorota Laughlin / Earthwatch Institute)
Haida Gwai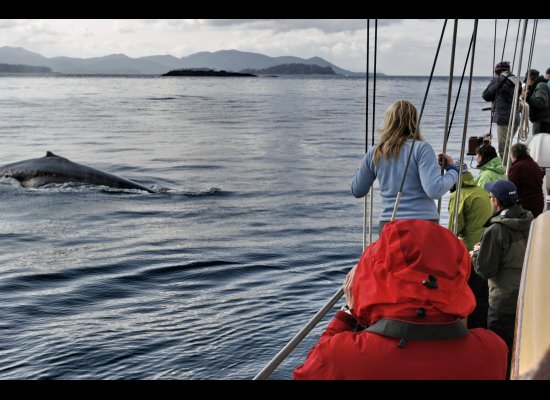 The Haida Gwai Islands are known as "Canada's Galapagos" for its incredible diversity of wildlife. Its also home to many traditional cultures. Maple Leaf Adventures offers a sailing tour of these islands from May to August that benefit the work of Raincoast Conservation Foundation. (Photo: Kevin J Smith / Maple Leaf Adventures)
Transfronteir Wildlands of Africa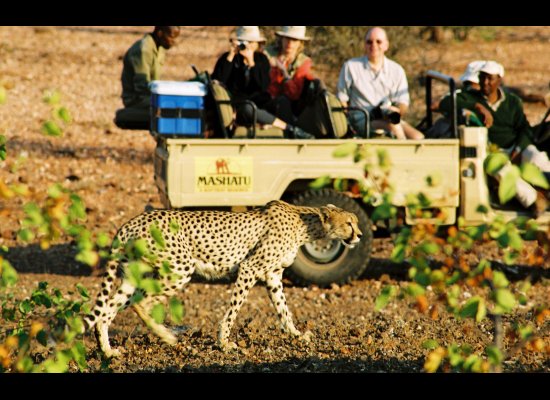 At the Mashatu Game Reserve in Botswana, travelers with Wildland Adventures can participate in safari research drives with biologists from the Northern Tuli Predator Project. (Photo: Wildland Adventures)
Baja Whales and Turtles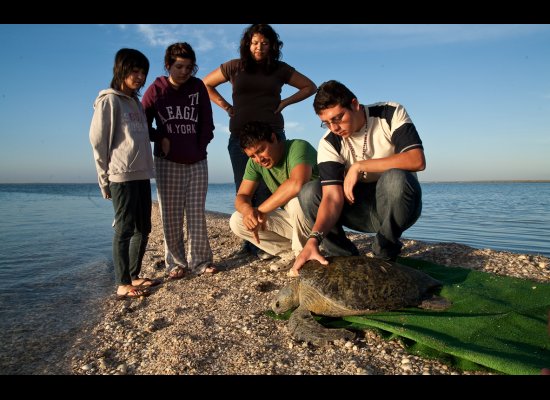 Join researchers from the Grupo Tortuguero to study endangered green sea turtles in beautiful Magdalena Bay, Baja California, Mexico. This trip, organized by Baja Expeditions and RED Sustainable Travel, also includes 2 days of whale watching with the famous friendly gray whales. Trips run from January to March. (Photo: Elizabeth Moreno / RED Sustainable Travel)
Panda Trip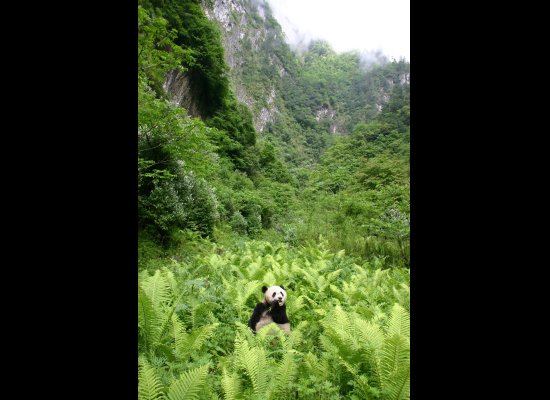 Giant pandas are restricted to small protected areas in China. With Wild China, travelers can participate in research studies with these charismatic yet endangered animals in the Wanglang Nature Reserve. The trip benefits efforts to train local guides to benefit from tourism and support conservation efforts. (Photo: Wild China)
Mozambique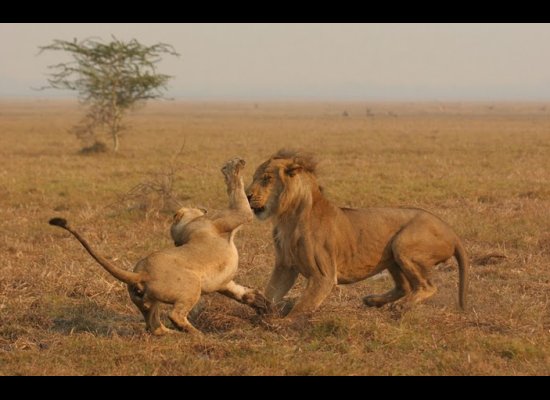 Gorongosa National Park in Mozambique at one point hosted more wildlife than the Serengeti. Explore Gorongosa is now leading a large restoration effort to bring the animals back and support local communities through ecotourism. With Reefs to Rockies, you both explore this park and see marine wildlife like whale sharks, humpbacks, and more at Tofo. (Photo: Explore Gorongosa)