Feeling stress, fear, or anxious has become a common emotional experience for many of us in this high paced world, but do we fully understand what it is doing to our brains and bodies? What is the impact of operating on a daily basis with stress pumping through our veins causing a fight and flight response doing to our well being?
Peak performance is not possible in a state of stress or as Dr. Nichols calls it Red Mind; however aBlue Mind state does empower us to perform at our peak, be happier, and healthier.
Being in Blue Mind refers to when our mind is calm, not stressed.; when our mind and body are operating from its normal state of homeostasis using our parasympathetic nervous system, it is able to function at optimal health and peak performance. Our always on society does not enable the Blue Mind and therefore we need to seek opportunities to create Blue Mind.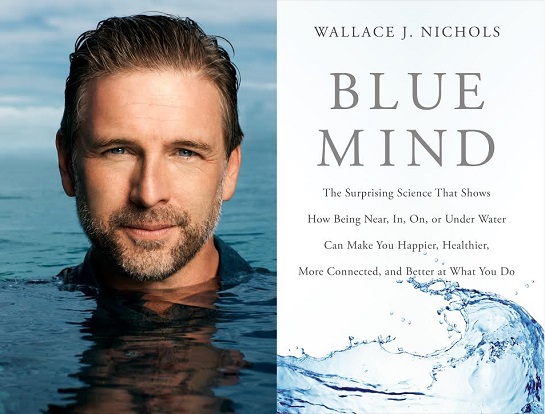 Did you know we have the ability to heal our brains and bodies from stress? Were you aware that water, being in, on, near or under it, has calming health benefits physiologically and mentally? The stress response of our body is calmed to a peaceful state when we spend time around the ocean. Our brain's chemistry changes with exposure to the ocean and other water sources; thereby creating a peaceful state, our Blue Mind as defined by Dr. Nichols.
There is proven healing science behind Blue Mind and its positive health benefits for decreasing stress, depression, anxiety while creating more joy. The ocean and water sources also increase creativity and focus for improved performance.
A Happier, Healthier, High Performing Mind
It was amazing to sit down and interview Dr. Wallace J Nichols about his mission of Blue Mind Health. He shares the simple, yet powerful solution to improving our well being with water while sharing his incredible mission that will not only make us healthier, but our oceans and planet.
If you are experiencing high stress or living in a constant state of stress, with depression or anxiety, then Blue Mind will heal and energize you. Tune in to the episode to learn first hand from Dr. Nichols what Blue Mind is, how you can create a state of Blue Mind, and the positive global impact taking place because of it.
As an executive, leadership, and business coach to entrepreneurs and leaders, I see first hand the negative side effects of constant stress on health and performance. Sometimes as human nature we think that digging in and doing more without stopping will lead to higher performance when it is actually the opposite. Peak and high performance is not reached in a state of stress.
When your mind is calm and your body is not stressed, you have higher cognitive function where you can access your prefrontal cortex; it is here all executive brain functions occur. You are also more creative, happier, and healthier when your body and brain are in a Blue Mind state.
Blue Mind Health Event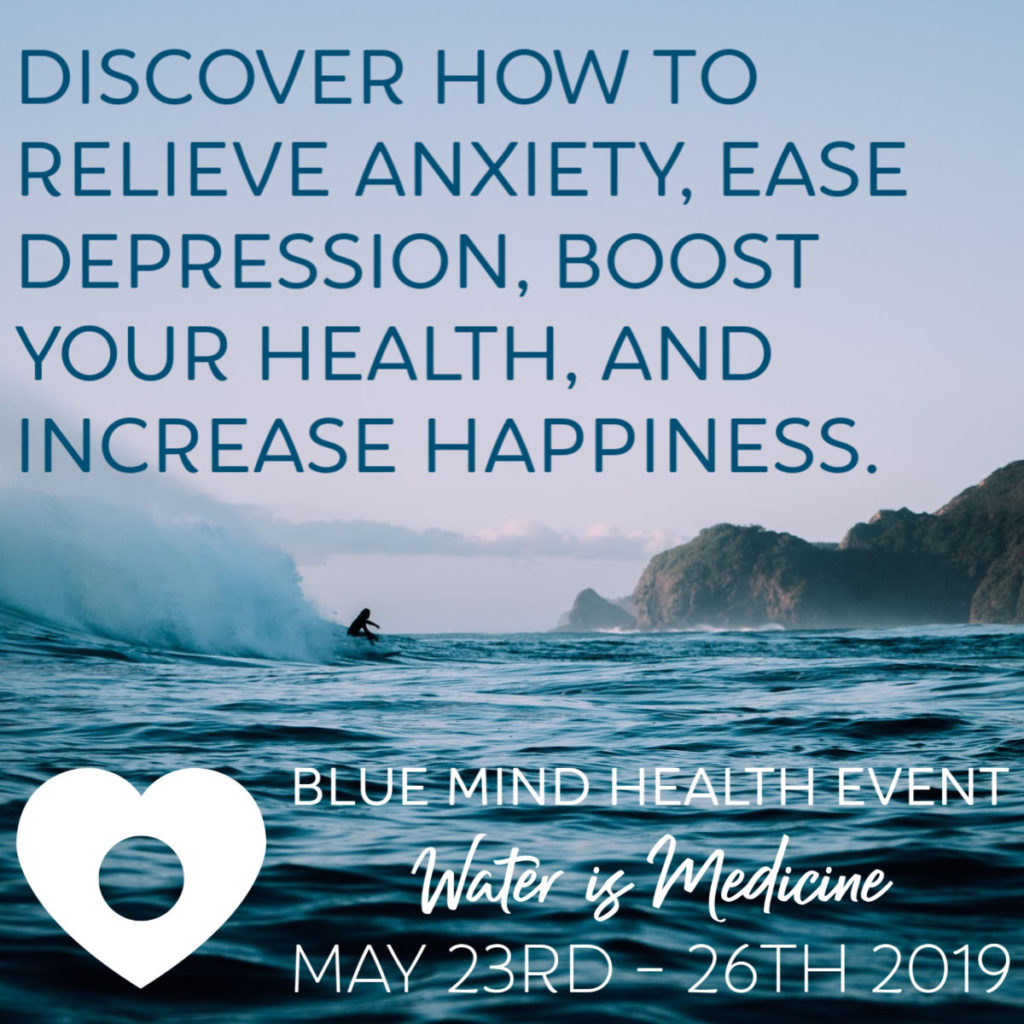 Energize your body and mind with the exciting opportunity to learn about Blue Mind Health with a free event starting May 23-26th with Dr. Nichols. In this online event, you will experience the healing benefits of water for our physical, mental, and emotional well being as well as learn directly from Dr. Nichols. See the amazing healing benefits it is having on veterans with PTSD and find out how you can implement Blue Mind in to your every day.
To register for the FREE Blue Mind Health event May 23-26 Click Here
Highlights of the Blue Mind Episode
4:00 Dr. Nichols work and background
4:50 His first memory, experience and connection with water, 'the dream'
7:00 It all begins with a dream
8:00 How technology, being busy is taking away our time to dream
9:00 Water can give us that space back to dream, be creative…
11:50 Blue Mind and Red mind explained
16:30 His Mission around water more than hygiene and hydration
17:30 60% diseases caused by Red Mind
19:40 An example of Red Mind daily exposure
23:00 Water gives you bandwidth for aha moments, big ideas, day dreaming
26:30 Part of your Performance regimen is doing nothing…in,on,near water
28:20 Big Blue reset button
29:50 Dr. Nichols mission with Blue Mind
34:00 Your connection with water
38:00 Killer Whales extinct in our lifetime and moments of awe and wonder
40:30 Water is the number one source of awe for humanity
41:00 Adelita, a turtle tracked swimming across the ocean for over a year
43:00 How Adelita built empathy in people globally
46:20 Event Blue Mind Health FREE May 23-26th
49:40 100 Days of Blue Mind starting May 27th
51:30 The Blue Marble movement passed along with gratitude
57:00 For Peak Energy: What is your Water? Prioritize your water.
Blue Mind Podcast Resources
Blue Mind Heath Event May 23-26th
Dr. Wallace J Nichols: Website Here
Facebook: Blue Mind Health Facebook Page
Instagram: Blue Mind Health
Twitter: @bluemindhealth